You can use this coupon by print this page and show us or simply show this website page at the time of check in.
Take this opportunity and stay cheaper in Kamakura.
Discounted dates:
From Dec.1 to Dec.28,2018
From Jan.2 to Mar.22,2019
Please note that the long stay discount nor all rooms reservation are not applied to this discount. The discount is applied only to the direct bookings.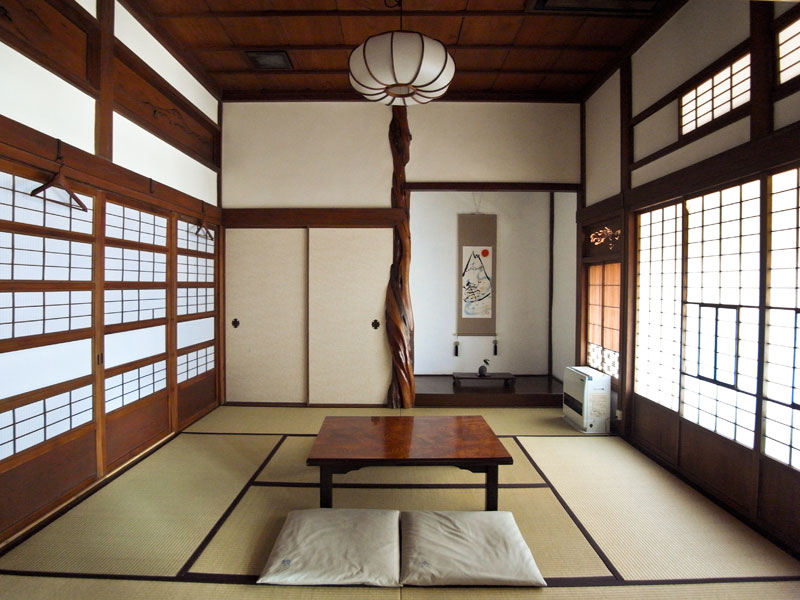 8 mats room will be discounted JPY 4000 and you can stay at JPY 12,000 only.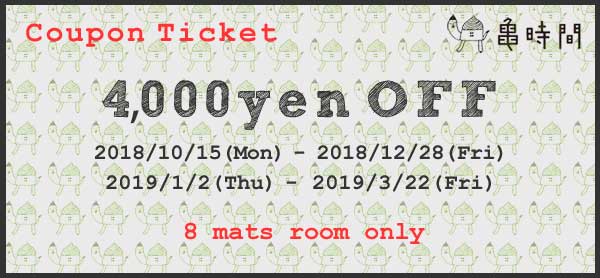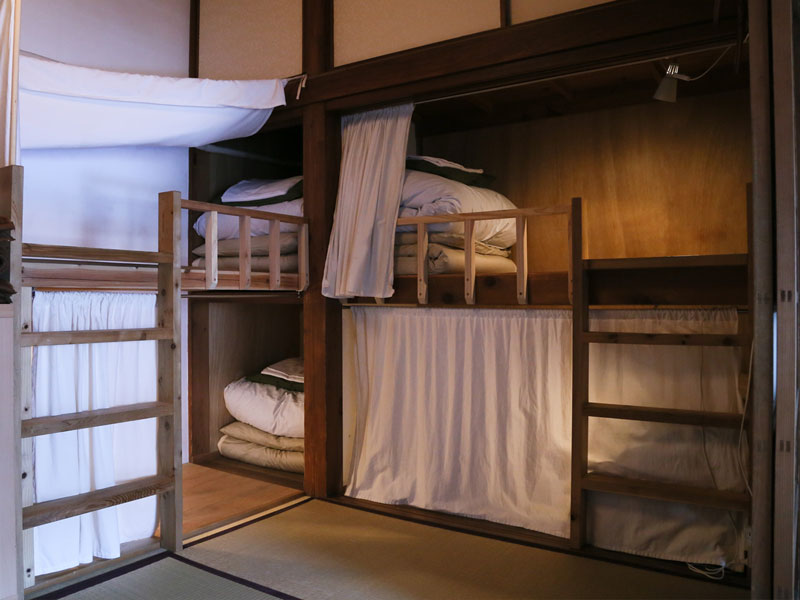 JPY 500 discount coupon of the dormitory bed!