Zaimokuza Beach is 3 minute walk through an old street.
Zaimokuza area was developed in the 13th century as the main port of Kamakura Shogunate. Only the ruins of the port can be seen from the beach nowadays. The streets and alleys have a laid back feeling, bringing you back to the days of the past. The guesthouse is next to Kuhon-ji Temple and close to Komyo-ji Temple which houses the biggest entrance gate in Kamakura, stone gardens and a lotus pond. At the temple, you can try writing Buddhist sutras that takes place once a month, or have a gorgeous vegetarian lunch. Lunch reservations are required at least three days in advance.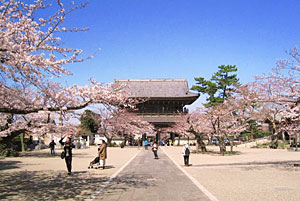 There are surf shops and schools along the beach. When there are good waves, you would see surfers with their boards on bikes. Beach huts are opened in the summer, and the area gets busy with beach goers. The beach gets quiet in the autumn, winter and spring, but that is when visibility is better, and you can get to enjoy beautiful sunsets and the view of Mt. Fuji.
Mizai-Matsuri(summer festival)
This most important traditional festival of Zaimokuza is held in June.
Three mobile shrines carried by high-spirited men are paraded in town. Two mobile shrines are brought into the sea at the climax of the event.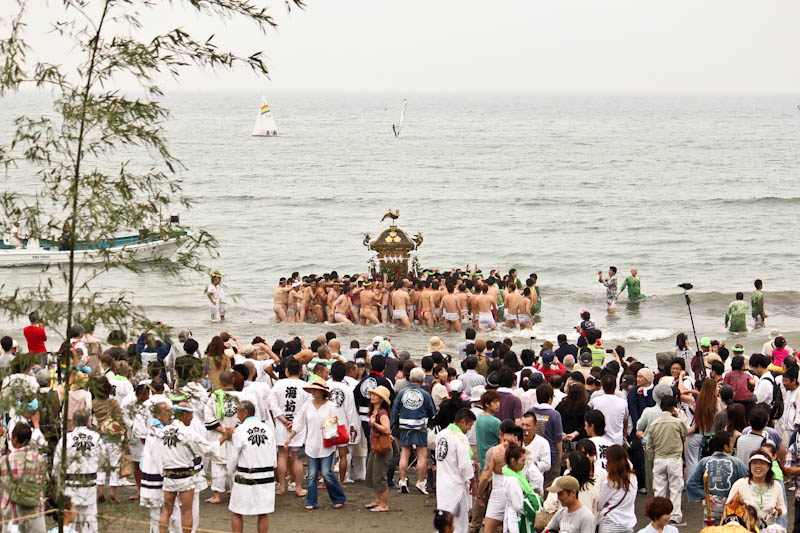 Ojuya houyou(A ten night Buddhist memorial service)
Although originally, the ceremony was held for ten nights, it is held now for three nights from Oct 12 to 14. Monks parade in the streets, people visit the temple for worship, and enjoy food stalls in the property on Oct 13 and 14.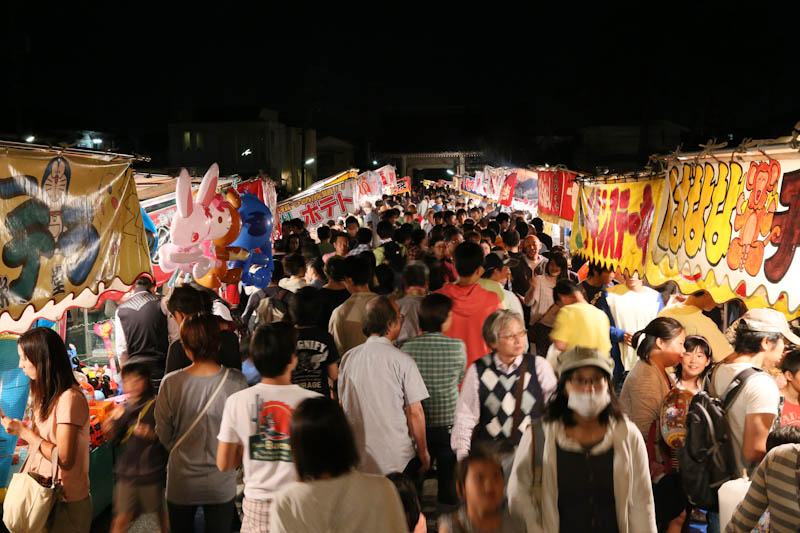 Shio-kagura(Shinto music and dance ceremony at the beach)
This ceremony is dedicated to the praying for a prosperous new year of good harvest and catch for fishermen at the Zaimokuza beach on January 11.
New year's decorations are brought from people's houses and burned here.