亀時間のある材木座は、中心部の喧騒から少し離れた落ち着いたエリア。
浜辺で犬の散歩させる人、サーファーが行き交い、下町風情が残る町です。
飾らない自然体の鎌倉を体験してください。
Kamejikan is located in Zaimokuza area where is far from hustle and bustle of center of the city.
Local people walk the dog at the beach and surfers come and go. The town retains its traditional charms.
You will enjoy the true nature of Kamakura and the laid back feeling.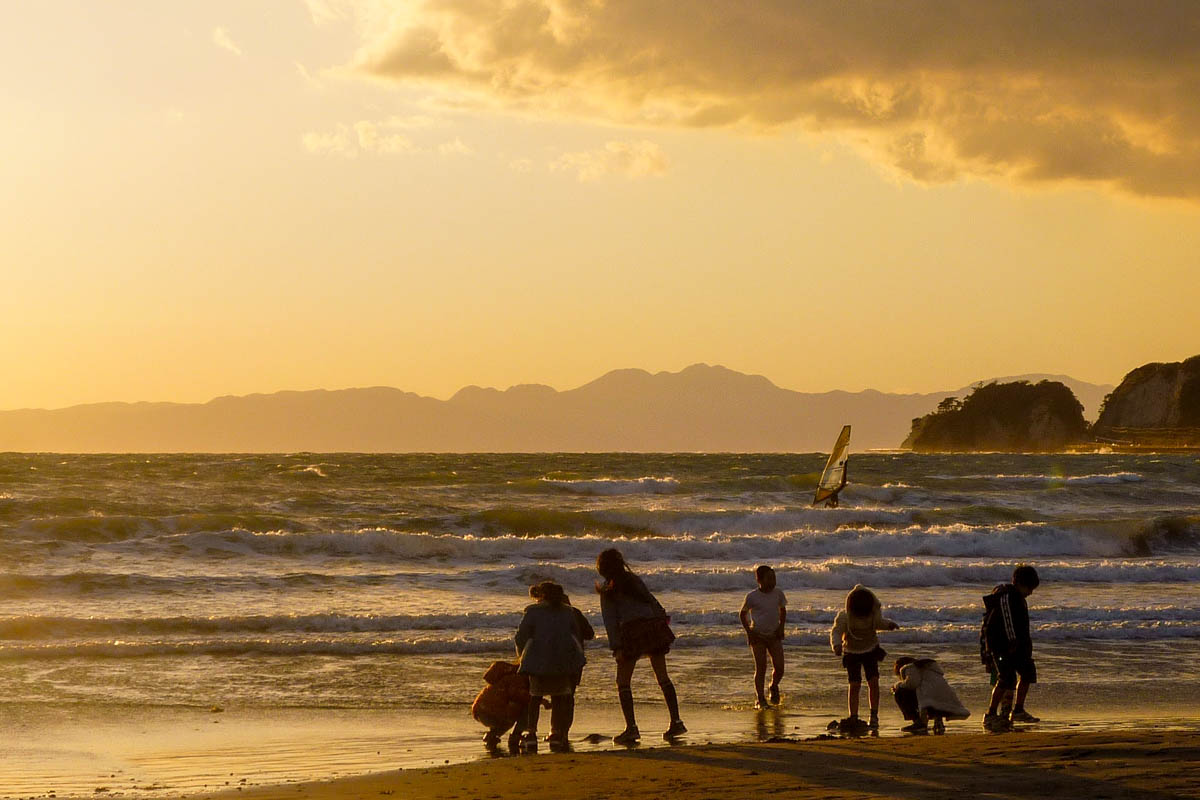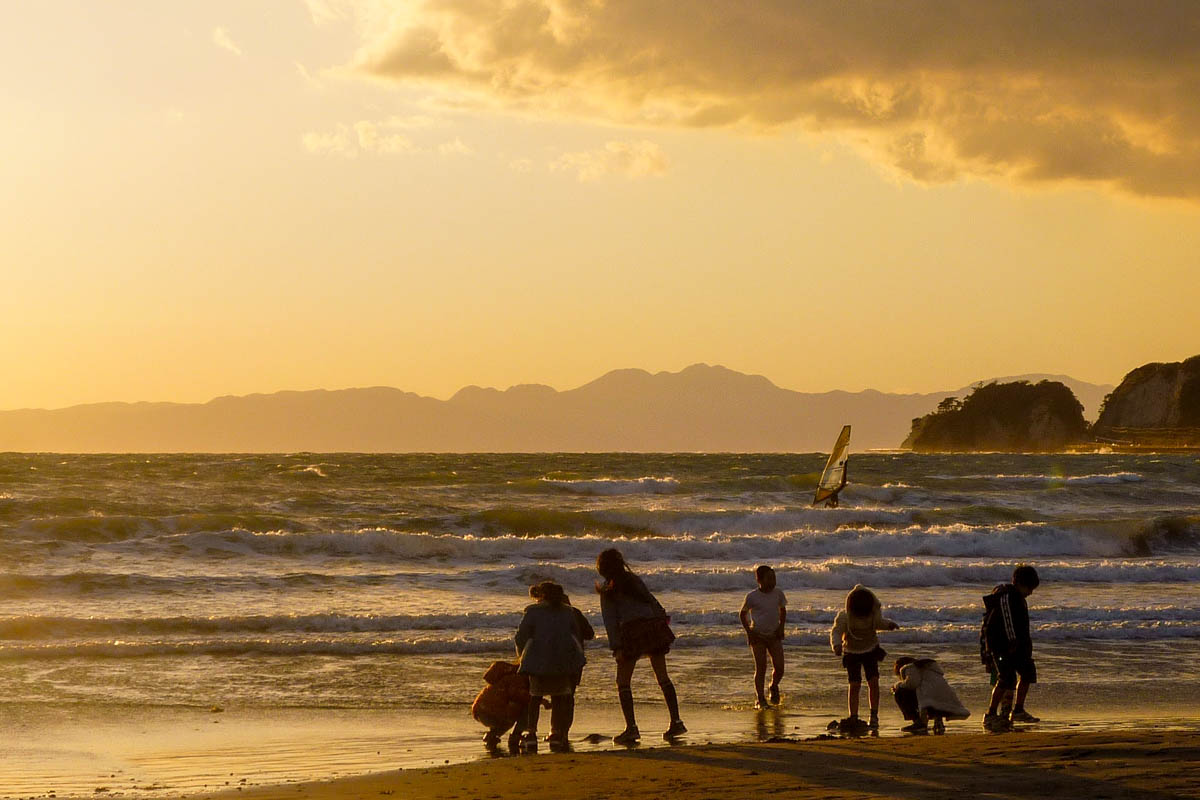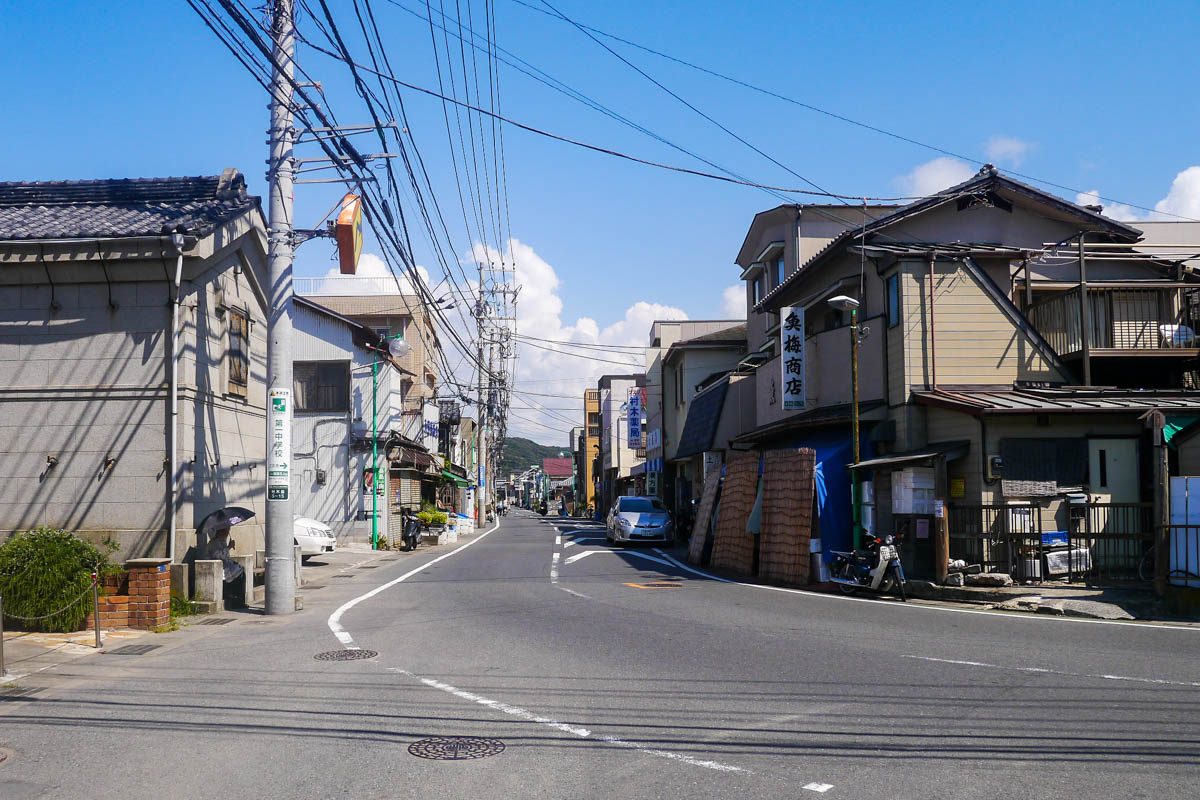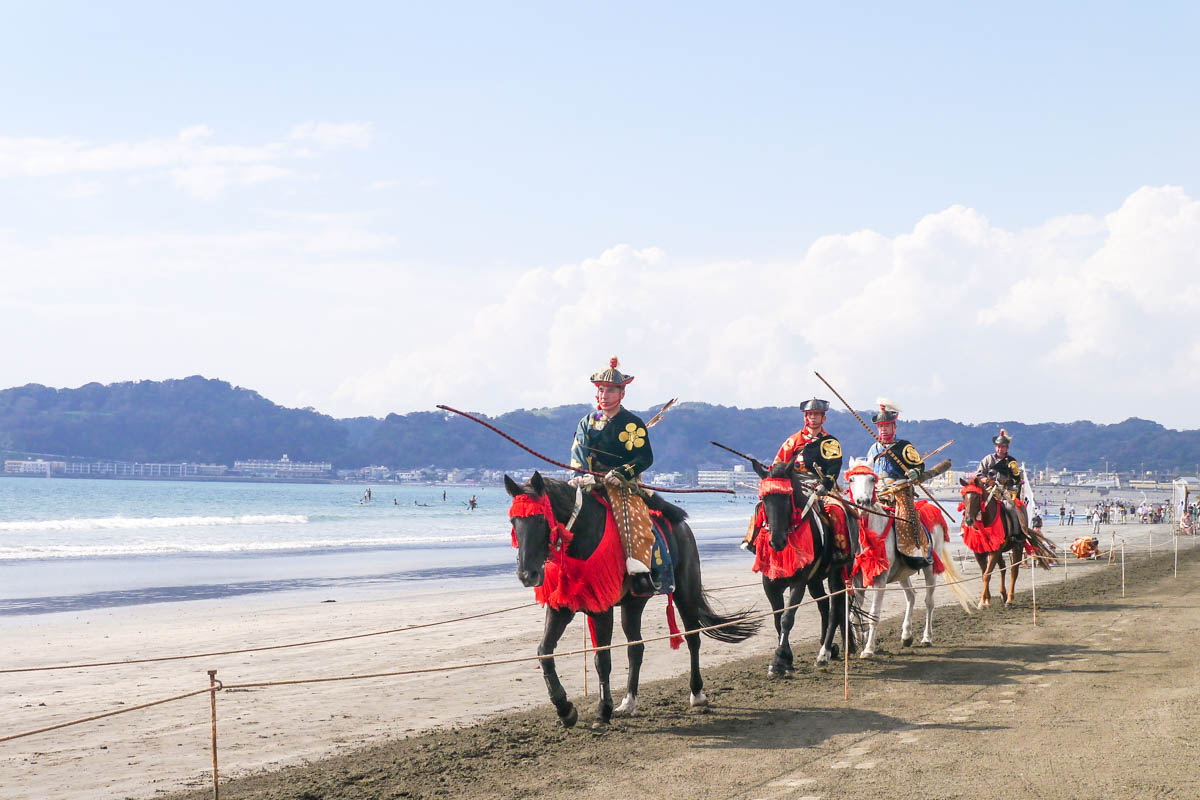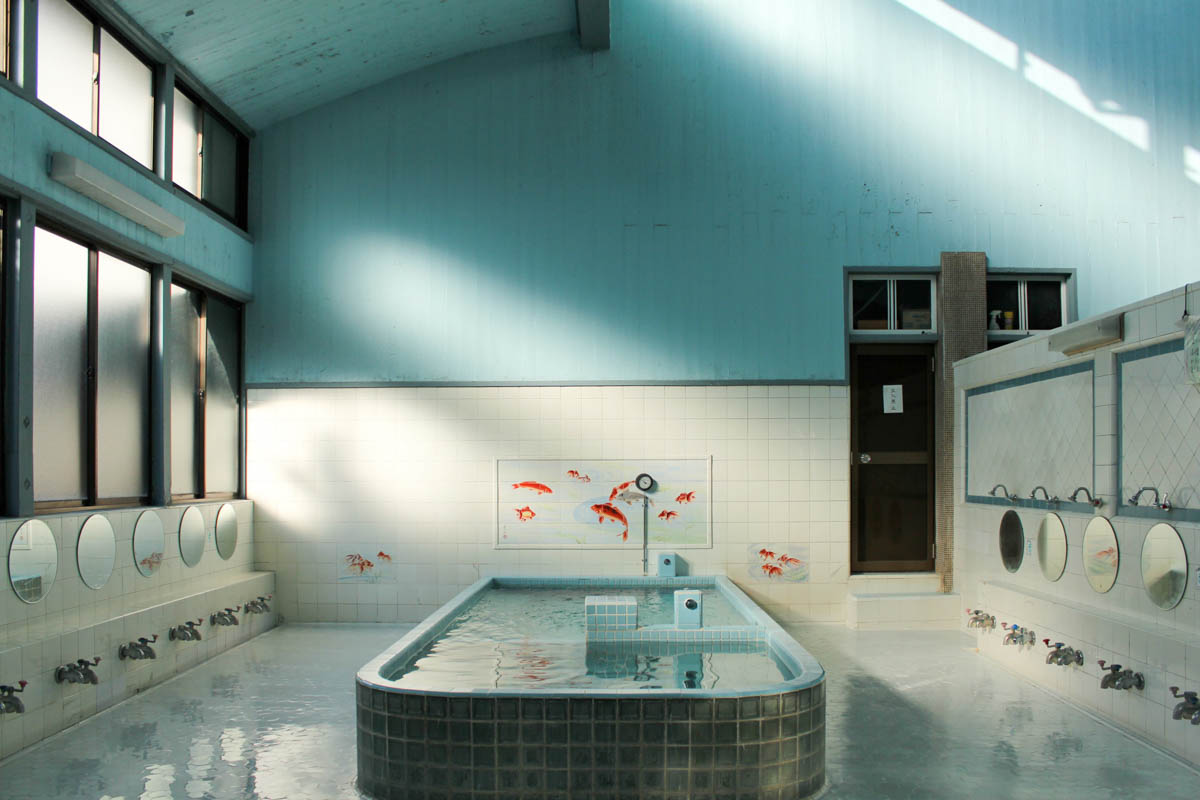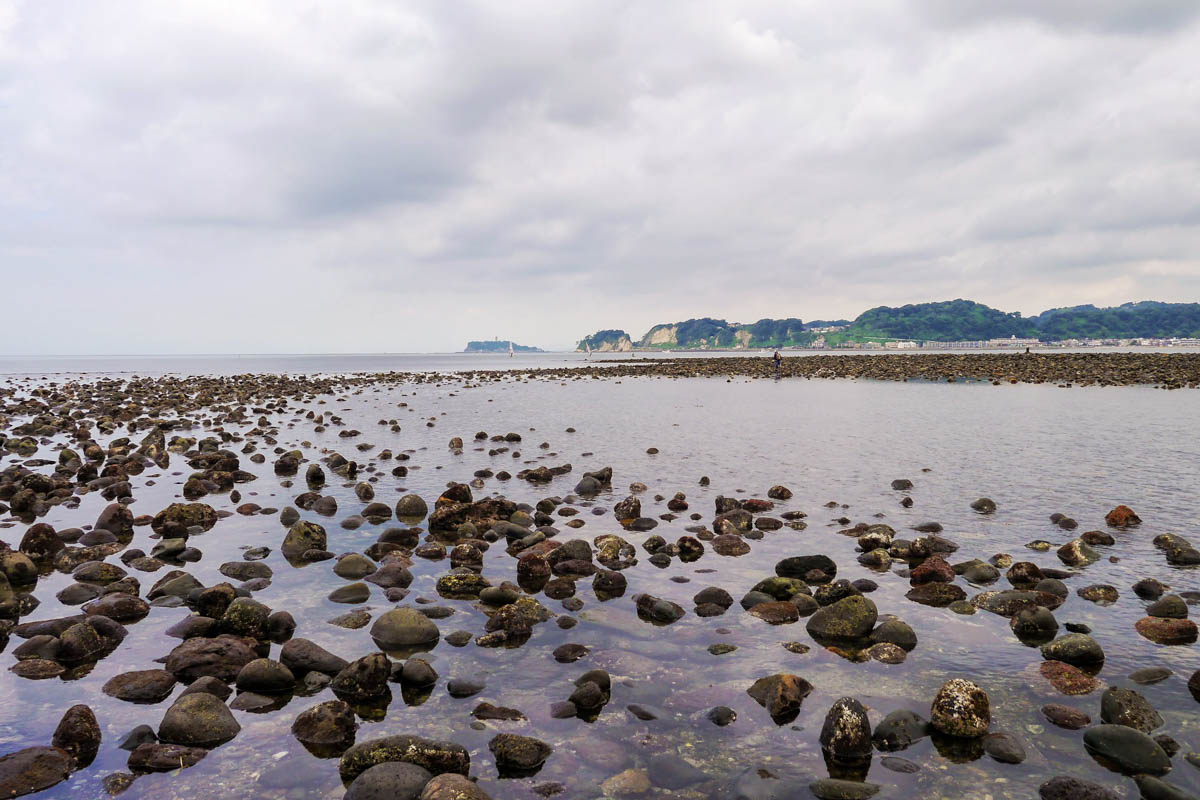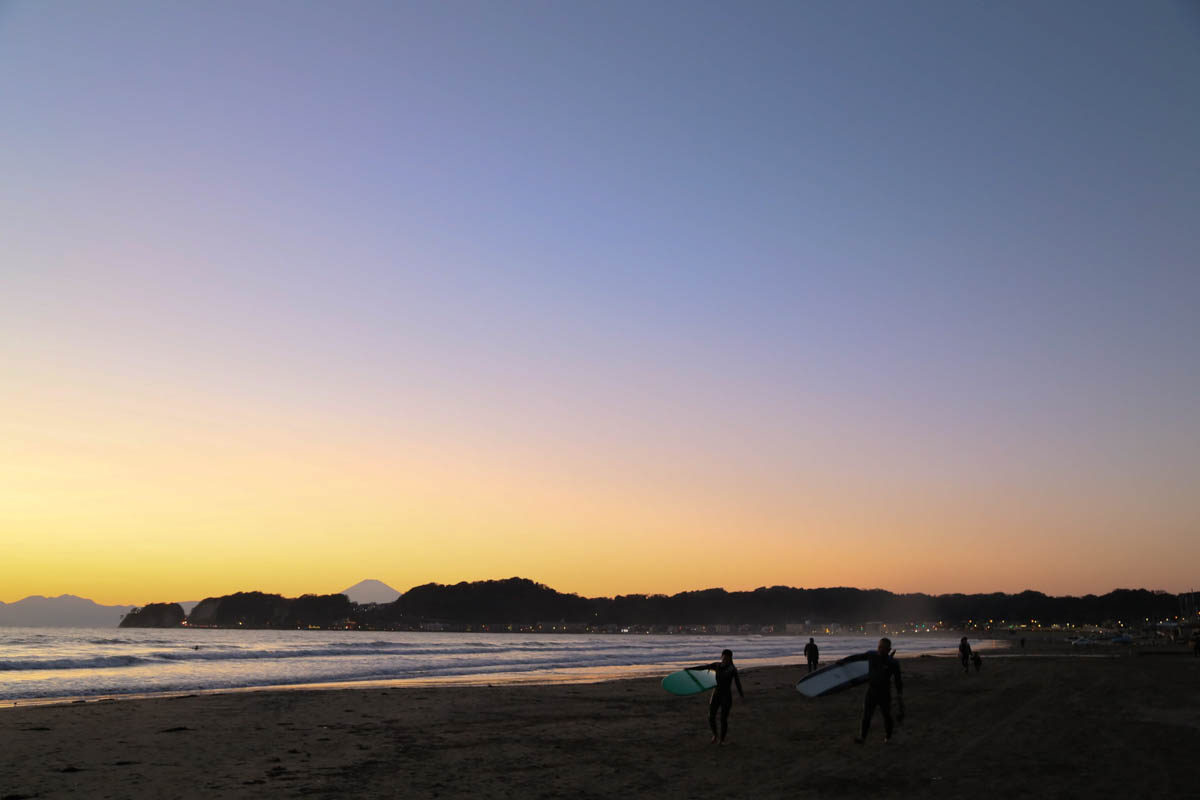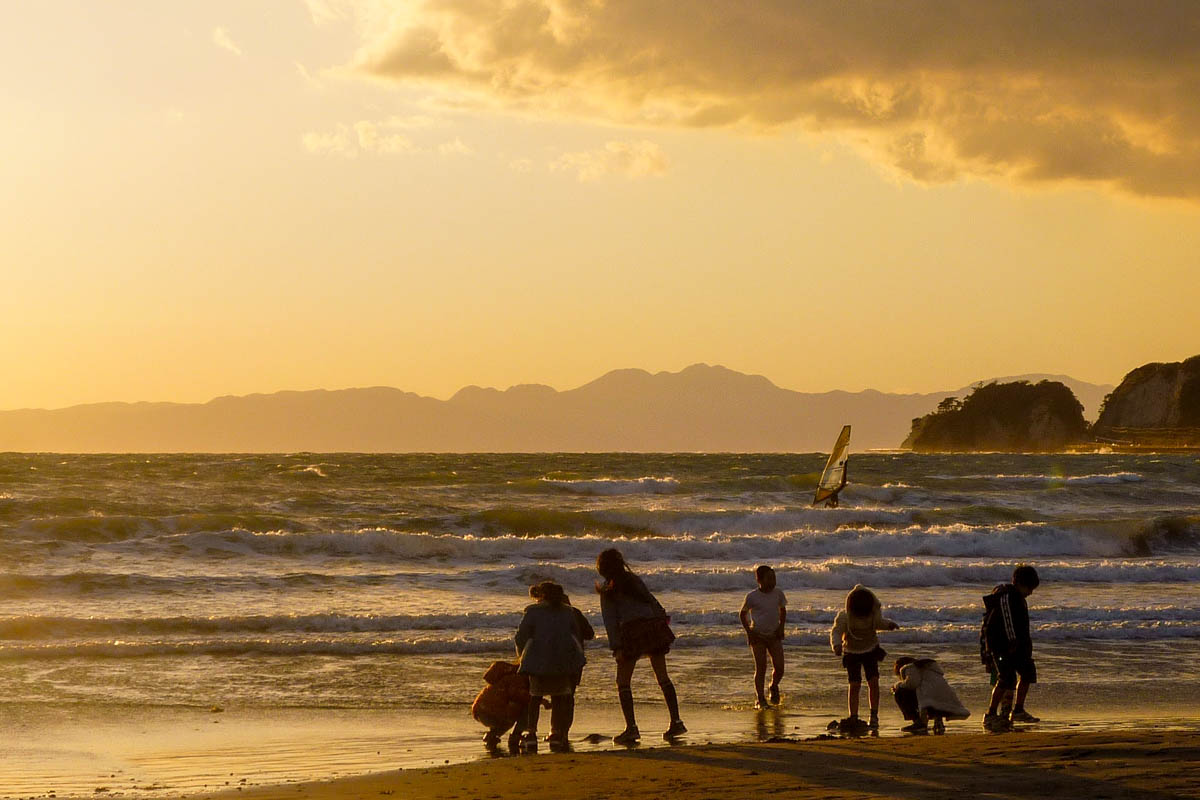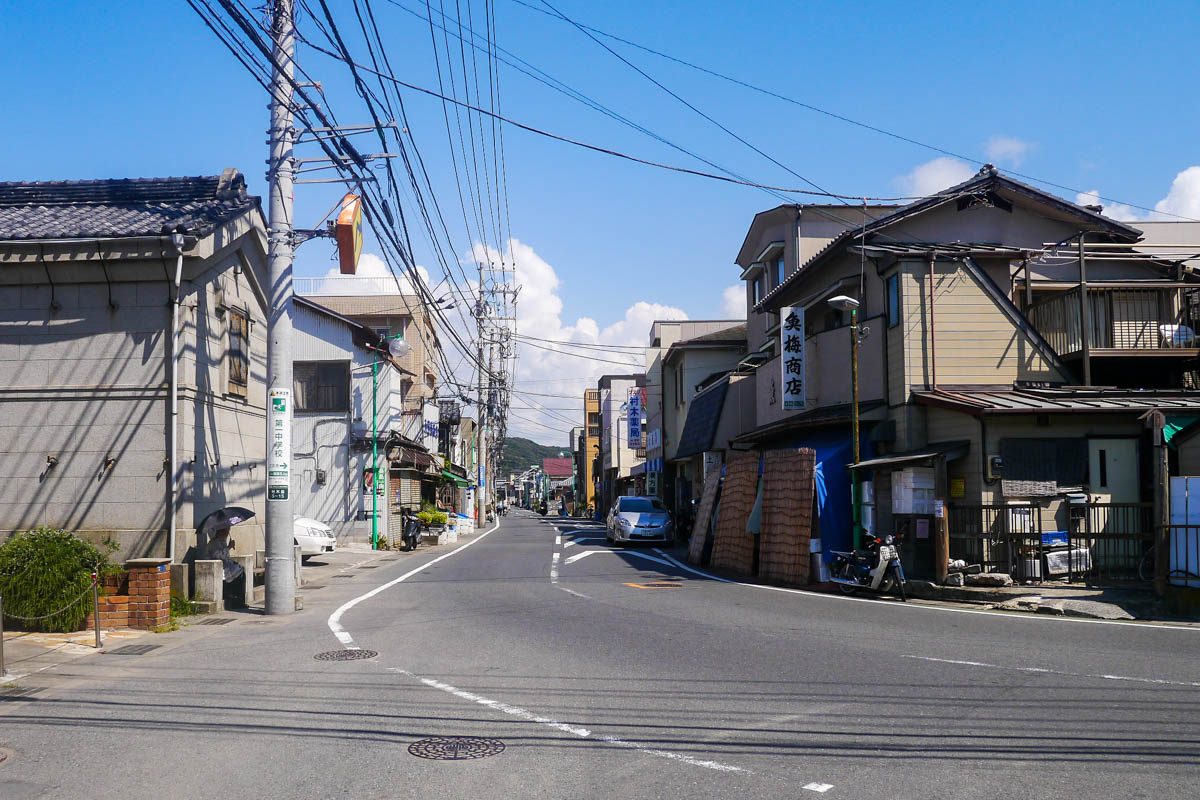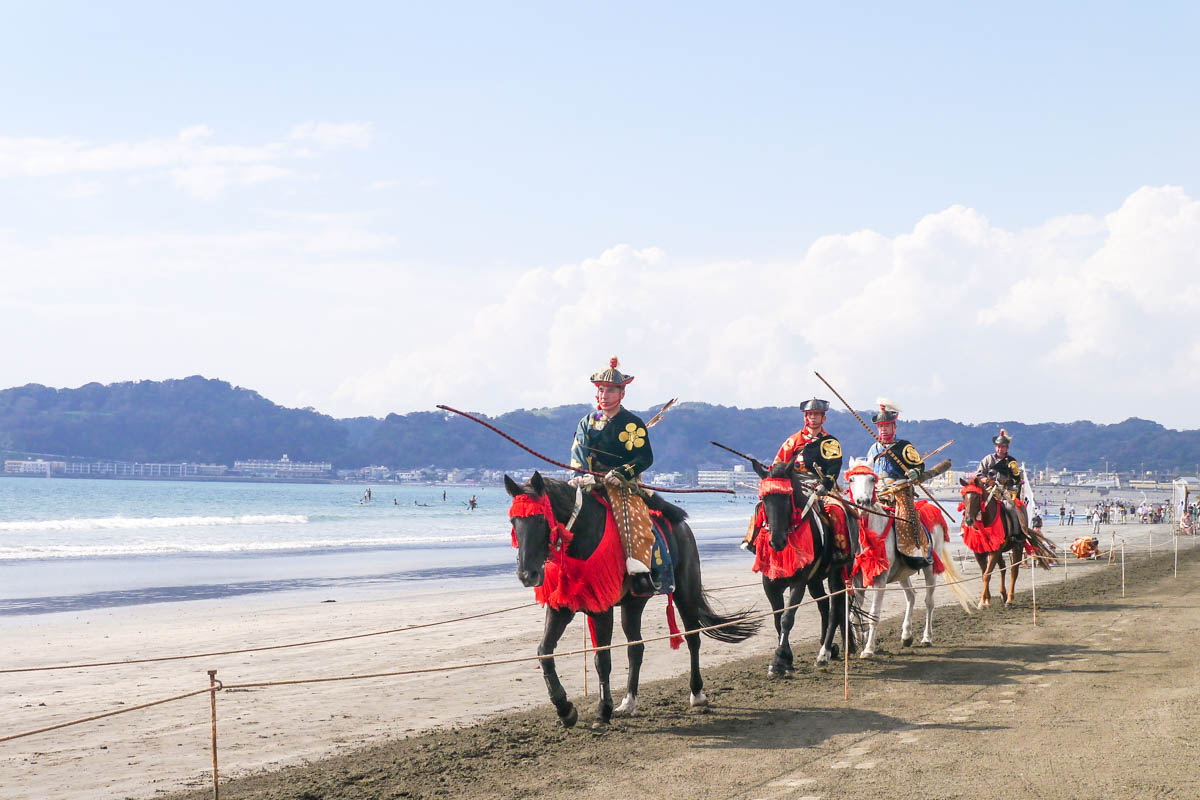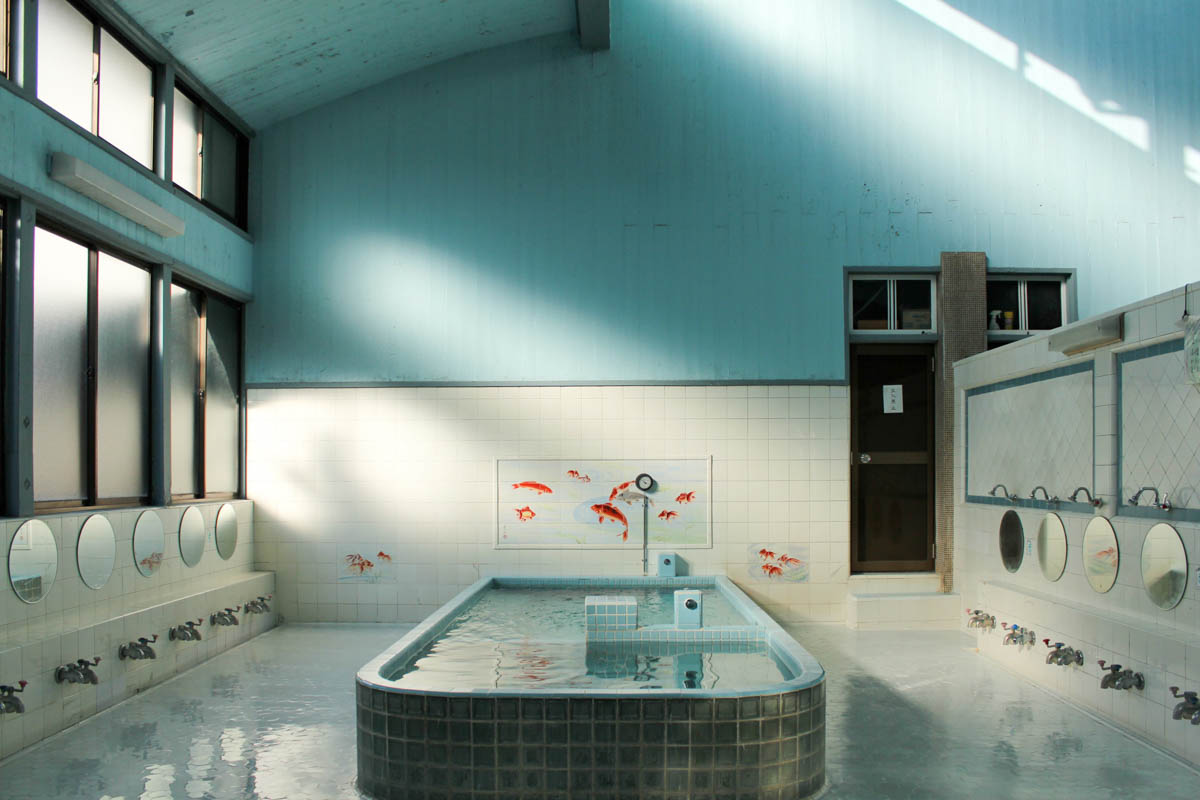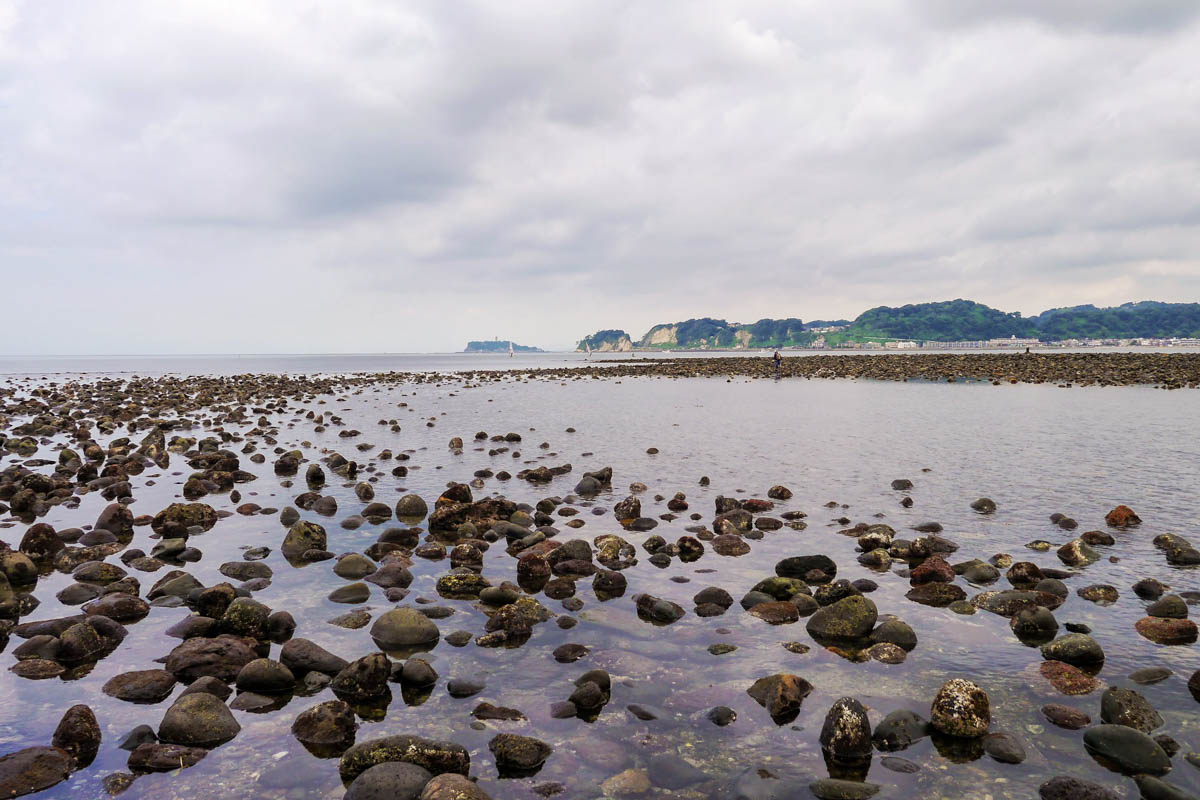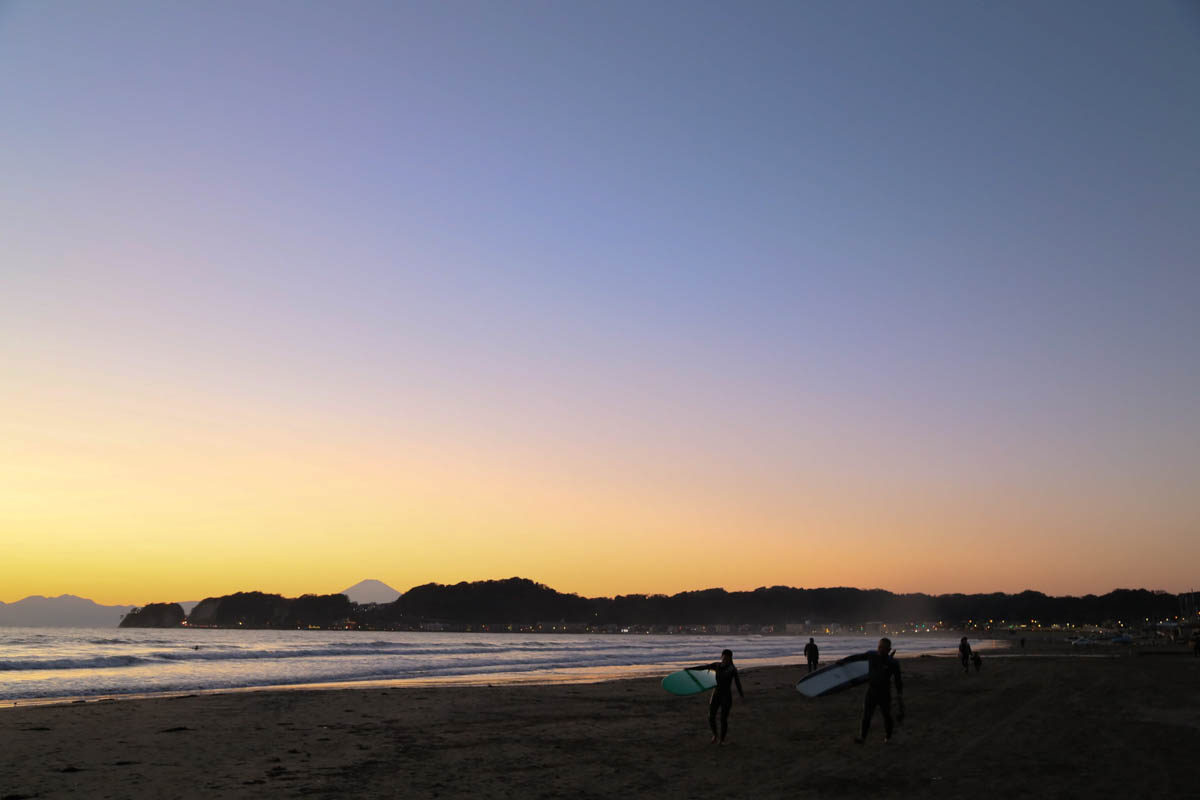 Zaimokuza area

Laid back town with tradtional charm
Zaimokuza area was developed in the 13th century as the main port of Kamakura Shogunate. Only the ruins of the port can be seen from the beach nowadays. The streets and alleys have a laid back feeling, bringing you back to the days of the past. The guesthouse is next to Kuhon-ji Temple and close to Komyo-ji Temple which houses the biggest entrance gate in Kamakura, stone gardens and a lotus pond. At the temple, you can try writing Buddhist sutras that takes place once a month, or have a gorgeous vegetarian lunch. Lunch reservations are required at least three days in advance.
Zaimokuza introduction movie

The movie was made in commemoration of 5 years anniversary of Kamejikan.
Traditional events

Some traditional events have been held in the area. Some of the dates back to Kamakura era, 800 years ago.
Shiokagura(Shinto ceremony)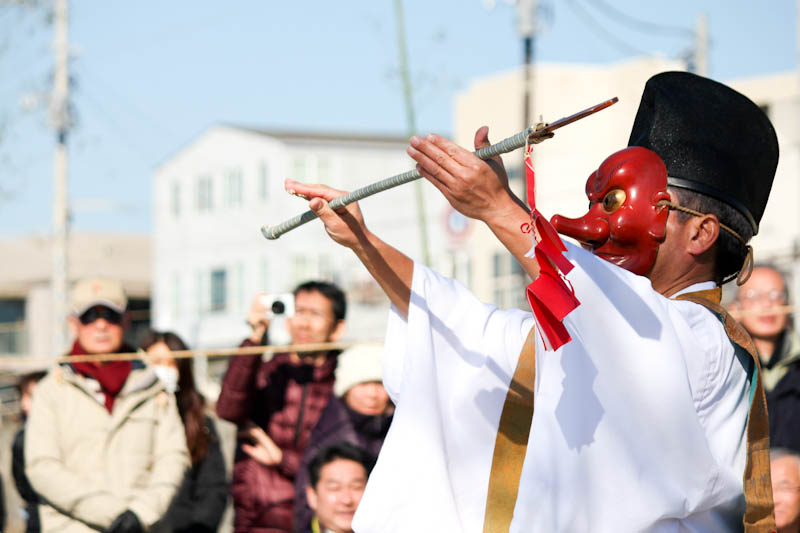 This ceremony is dedicated to the praying for a prosperous new year of good harvest and catch for fishermen at the Zaimokuza beach on January 11.
New year's decorations are brought from people's houses and burned here.
Zaimokuza Matsuri (Annual festival)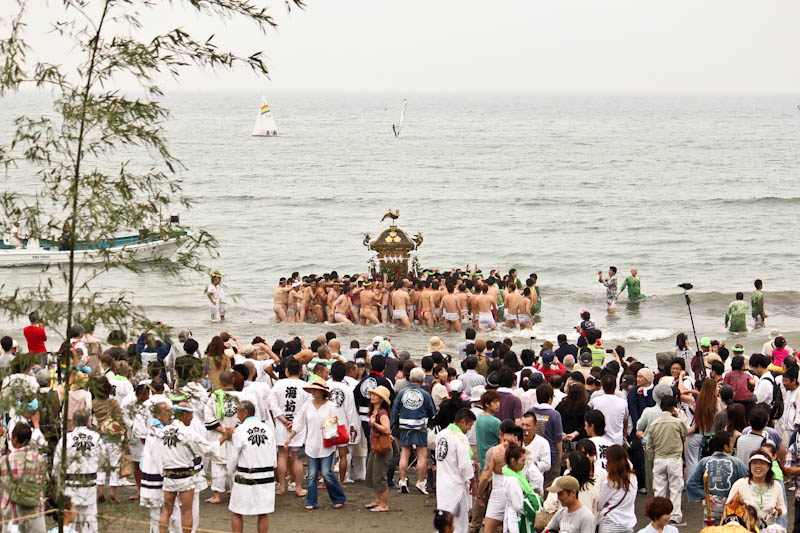 This most important traditional festival of Zaimokuza is held in June.
Three mobile shrines carried by high-spirited men are paraded in town. Two mobile shrines are brought into the sea at the climax of the event.
Ojuuya houyou (10 nights ceremony at Komyo-ji temple)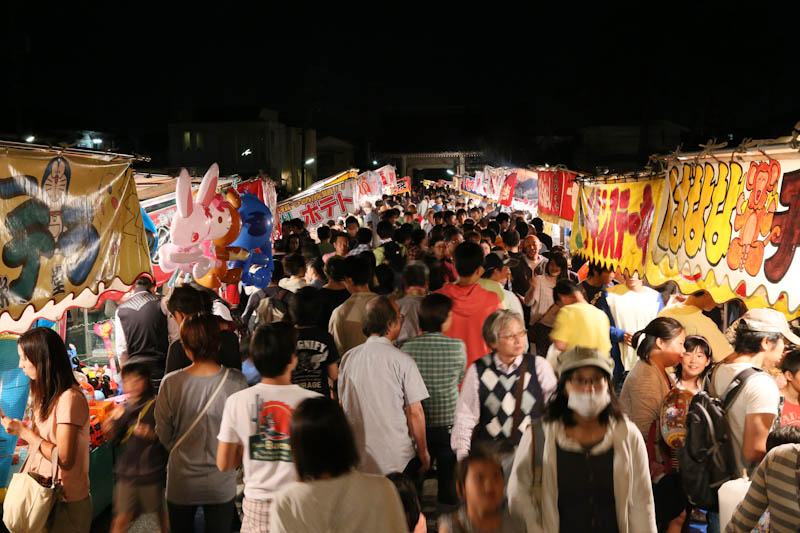 Although originally, the ceremony was held for ten nights, it is held now for three nights from Oct 12 to 14. Monks parade in the streets, people visit the temple for worship, and enjoy food stalls in the property on Oct 13 and 14.