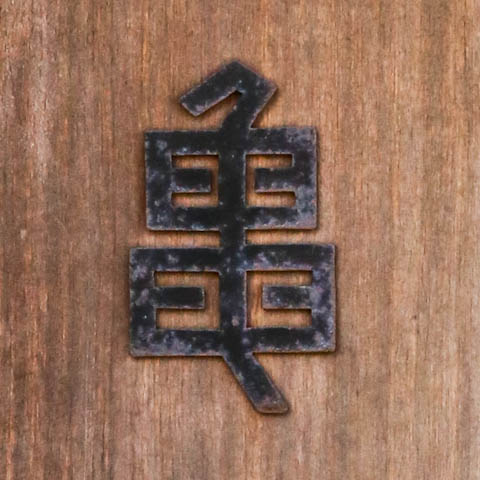 Guesthouse Kamejikan is located in Kamakura, a historical area that was once the political capital of Japan.
It is only 250 meters away from a sandy beach where you could enjoy a nice morning walk and beautiful sunsets, as well as surfing and swimming in the summer.
The building is 92 years old and originally built as a residence for a wealthy family. It was converted into a guesthouse in 2011. The carpenter was a specialist in temples and shrines. You can clearly see characteristics of his work throughout the structure, which includes a large shrine inside.
Kamejikan means "turtle time" in Japanese. The name was given in the hope that our guests spend a relaxing time here and be reminded of the slow pace of life in the old days. We hope you will enjoy staying at our traditional wooden architecture. We welcome you to visit us at Kamejikan.
Our guesthouse is a reasonable accommodation for budget tourists. The shower room and toilets are communal and self-service is requested of our guests. Towels and sleepwear can be rented and are not included in the room prices. It is recommended that you bring your own.
The building has been renovated from an old wooden Japanese house, and paper walls in some rooms have remained to keep the original interior of the house. Please note it is not the best place for people sensitive to sounds. We hope you will enjoy the experience of olden Japanese life.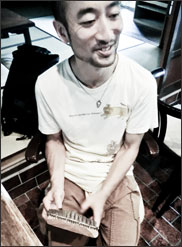 Masa, the owner
After graduating from university, Masa volunteered as a teacher in Nepal, and then worked in the music industry in Tokyo for several years. In 2000, he embarked on a world tour; traveling across Asia to Africa. In Cape Town, South Africa, he worked at a vegetarian cafe, and then later in Zimbabwe, encountered the mbira, a Zimbabwean music instrument that he started to learn. After three years of travel, he came back to Japan and got involved in several music projects. The idea of setting up a guesthouse in Kamakura came from his own life experiences and the desire to build a sustainable community. He found a partner with the same vision, and with the support of the local community, Kamejikan opened in April 2011.
Related link:http://mbirazvakanaka.com/english-webstore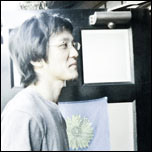 Sumi, the IT manager
Having traveled all over Latin America and India, Sumi now enjoys a slower-paced life in Japan. His love for travel is expressed through different mediums like his books, photos and job at Kamejikan. He often gets bitten by the travel bug, and the place he wishes to visit varies from day to day. Our website with Sumi's beautiful pictures is also created and managed by him.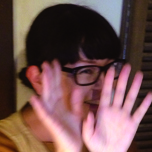 Hiroe,Apron of Kamejikan
I was born and raised in this beach area and now I am a mother of three daughters. I love my family and this area and I make each day worth it. I once stayed at Kamejikan and now became one of the staff. I enjoy eating delicious foods like dumplings, potato, beans, soup, all kinds of drinks, time in the cafe and hand work like sawing and embroidery.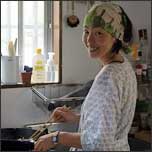 Yuuri, the cafe chef
I love football so much that I went around the world twice to watch professional games. Since I stayed at an organic farm in Demmark, I realized the importance of safe foods. I am a mother of a son who devoting into fermentation like Ama-Sake, fermented rice, yogurt, Miso baking bread and so on now.
Mebae, night shift staff
Attracted by the life near the sea and the atmosphere of Kamakura, I came to Kamejikan. I enjoy beach cleaning listening to the sound of the waves around Kamakura. Please let me know about your favourite places in Kamakura and Kanagawa area and your travel stories.