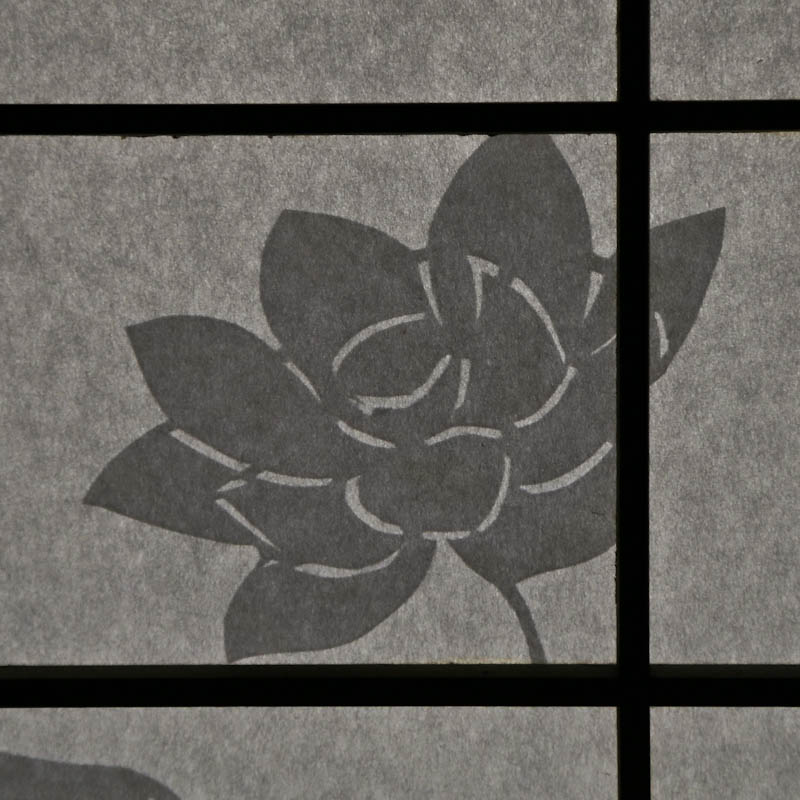 The most convenient way is to take a bus from Kamakura Sta. but you can also walk if you are traveling light.
From Narita and Haneda airport to Kamakura station

JR Yokosuka Line connects Narita airport station directly to Kamakura Station by train(2270 JPY). Along the way, the train also stops at Tokyo, Shinagawa, Yokohama and Kita-Kamakura Station. If you have JR pass, take Narita express and go to Ofuna is the fastest way. You are advised to inquiry at Narita train station for the best way.

From Haneda airport, take Keikyu line and go to Yokohama Station then change to JR Yokosuka Line which will take you to Kamakura statation(820 JPY).
From Kamakura station to Kamejikan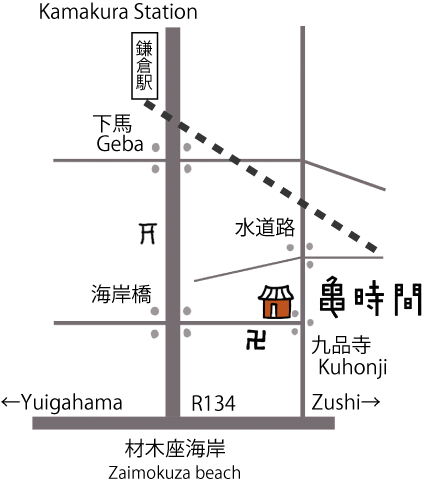 10 minute ride
Buses run every 10 to 15 minutes. Take No.12, 40 or 41 from Station #7 at the east exit and get off at 九品寺(Kuhonji). Our guesthouse is less than a minute walk near the traffic light. It is JPY180.
20 – 25 minute walk.
From the east exit of JR Kamakura Station, go straight to the big street, 若宮大路 (Wakamiya-Ohji), then turn right and walk straight for 10 minutes in the direction to the sea (south). Turn left at 海岸橋(Kaigan-bashi) intersection and continue walking until you hit the 九品寺(Kuhonji) intersection. Turn left and the guest house is right on the left.
By foot from Yuigahama Station (Enoden Line)
15 minute walk. Go straight to the east and turn left when you hit a T intersection. The guesthouse is on the left.
By foot from Wadazuka Station (Enoden Line)
15 minute walk. Go straight in the direction of the sea, and turn left at the first crossroads. When you hit a T intersection, turn left and we are on the left.
We have a parking spot and it costs JPY 1,500 per day (from 15:00 to 10:00 the next day). *Big cars not accommodated.