Our bar, Yorukame is open only two nights a month for staying guests and for visitors as well so that travelers can get to mingle with local people here. Please enjoy Indian curries for veggies and non-veggies together with vegan cuisine.
OPEN: 1st and 3rd Saturdays from 19:00 to 22:00(LO)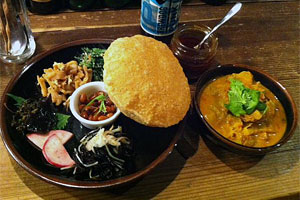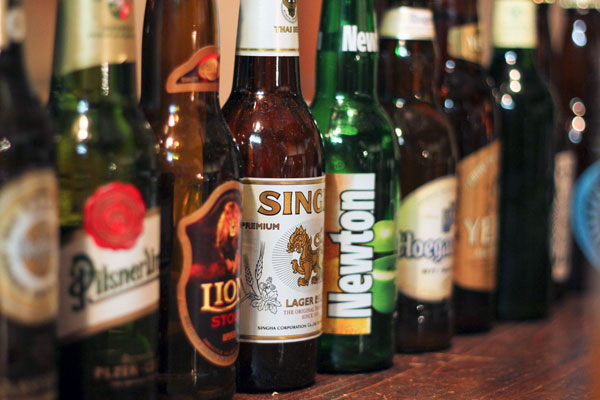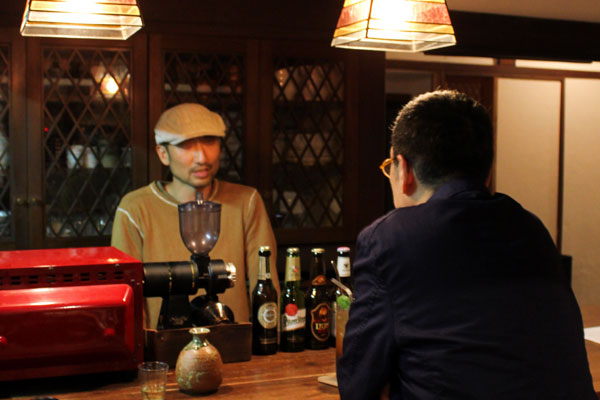 Dishes at Yorukame are cooked mainly from local ingredients grown in Kamakura. We prefer simple flavor with well-selected seasonings in order to enhance the taste of ingredients. There is no secrets of our recipe so please feel free to ask any questions about our food,ingredients and how to cook.
Menu Examples (It changes according to the season.)
Today's Soup with homemade bread (example)
Radish potage soup
Tonight's dinner plate (example)
Veg curry or smoked bonito and cabbage curry
Dried radish cooked with ginger
Seaweed salad
Cooked green leaf in the soup
Puri(deep fried Indian bread
Brown rice with Azuki bean
A la carte menu
Stir-fried Green peppers and Soya meat
Quiche of Blue cheese and Walnut
Root vegetables and wheat gluten stew with homemade bread
Ratatouille of White radish and burdock root
Lotus root and yellow pea Wada
Marinaded Tofu in Miso
Spicy Konnyaku
Cooked Taros with Sesame and Miso
Papad (A thin cracker made from bean flour)
Drinks
Beer, Sake, Wine, homemade fruit liquors, Shochu (distilled liquor) and
soft drinks.
Food 380yen~
Drink 500yen~
Desserts
White sesame blancmange (vegan style)
Mango and coconut gelato